Article By OhioDUIDude | November 3, 2016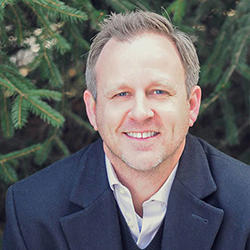 I still remember watching Troy Smith when he was at Ohio State running the offense for legendary Buckeyes coach Jim Tressel.  The All-American Heisman winning quarterback is one of my all-time favorite Ohio State players. He went 3-0 against Michigan in his career and the 42-39 victory over Michigan in 2006 was probably the best college football game I've ever seen.
Unfortunately, on April 3, 2016, the Buckeye star was arrested for DUI in Columbus Ohio. The incident occurred at approximately 2:30am and the case was processed in Westerville Mayor's Court. On the night of the quarterback's arrest, law enforcement stopped him for poor driving and a minor equipment violation. After the initial interaction, officers became suspicious that Smith was under the influence and asked him to perform field sobriety testing. While Troy agreed to perform the field sobriety testing, including the HGN test, walk and turn test and one leg stand, officer's report that he didn't perform very well.  Further, the former NFL player was unable to recite the alphabet in accordance with the officer's instructions and he actually identified himself as "officer" when the police asked him his name.
After law enforcement placed the Ohio State star under arrest, he agreed to take a breathalyzer and tested at .143 blood alcohol content, well above Ohio's legal limit to drive.  He was cited for: (a) one count of Columbus DUI for the high breath test; (b) a second count of Columbus DUI for an (A)(1)(a) violation of impaired driving; and (c) an equipment violation for not having a front license plate on his vehicle.
Once the news hit the wire, coverage of the incident quickly went nation-wide with media outlets like ESPN, USA Today and Fox News reporting the story. Video footage of the stop and arrest was widely circulated as well, with evidence of the quarterback's impairment being fairly obvious. Troy was an All-American hero at Ohio State, however, it's hard to imagine that he wasn't embarrassed for the behavior that's captured in the cruiser cam video.
Interestingly, a lot of people may not realize that Troy's drinking and driving charge was eventually reduced to a reckless operation. That's right, Troy Smith was never convicted of a DUI in that case. While some media outlets reported the dismissal, it didn't get near the attention or coverage that his arrest received.
Fortunately for Troy, he obtained the assistance of a top Columbus Ohio DUI lawyer to help him with the case. Had he gone into court and pled guilty to DUI at his first court appearance, the Westerville Mayor's Court could have sentenced Troy to six month in jail and suspended his Ohio driver's license for three years. However, he was smart and retained a good DUI lawyer who was able to get two of the charged dismissed (DUI and equipment violation) and the remaining DUI charge reduced to a reckless operation.
But Smith's Columbus DUI lawyer did more than just get his DUI charges dismissed and reduced, he secured a very reasonable sentence for his client as well. Troy was sentence to just three days in a driver intervention program, one year unsupervised probation and a six month driver's license suspension. Further, the Columbus DUI court gave Smith driving privileges for work, classes, and medical appointments.
I'm happy that Troy's DUI lawyer was able to get a good resolution for him. I firmly believe that otherwise law abiding people generally deserve a break in these types of cases, absent extreme circumstances. Hopefully, Smith learns a lesson from the incident and his fans remember the highlights from his remarkable Ohio State career as opposed to this mistake in judgment he made in 2016.