Article By Jeremiah Denslow | October 4, 2016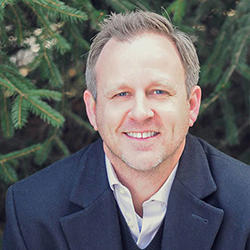 On October 1, 2016, Jeremiah Denslow, Ohio's DUI Dude, was recognized as one of the top Ohio DUI attorneys by The National Advocacy for DUI Defense (NAFDD).  There are over 35,000 attorneys in Ohio and only 100 were selected for membership in this exclusive club for top Ohio DUI attorneys. That's less than one percent of all Ohio attorneys.
The group has two purposes: (1) Identifying the top Ohio DUI attorneys anywhere in the nation; and (2) educating potential DUI clients as they search for legal representation in their DUI case. NAFDD has identified the best Ohio criminal defense attorneys and selected those who spend a significant portion of their practice representing individuals accused of drinking and driving. The particularized experience, skill knowledge and expertise of these top Ohio DUI attorneys has led the NAFDD to distinguish them as some of the top DUI attorneys in the nation.
With over 1.2 million licensed attorneys in the United States and U.S. territories, the NAFDD believes there are way too many lawyers. NAFDD further explains it's mission by pointing out that attorneys are not required to concentrate in any particular area of the law. Anyone who has been admitted to practice law can take a DUI case, making it extremely difficult, even overwhelming, for clients who are searching for a top Ohio DUI attorney. Unfortunately, there is no easy way to separate top Ohio DUI attorneys from Ohio attorneys who are less experienced. By recognizing only the top Ohio DUI attorneys, NAFDD not only validates professional excellence in the legal community but also facilitates client awareness.
This is not the first time Jeremiah Denslow has been named a top Ohio DUI attorney by the National Advocacy for DUI Defense. He has also been recognized or invited for membership in the following groups: (1) Superior Ohio DUI attorney by NAFDD; (2) Top 10 Attorney under the age of 40 by the National Academy of Criminal Defense Lawyers; (3) Super Lawyers; (4) National College of DUI Defense; (5) AVVO Client Choice award; (6) AVVO Top Contributor Award; (7) Perfect 10.0 rating by AVVO attorney rating and recognition service; (8) Top 40 criminal defense lawyer under the age of 40 by the American Society of Legal Advocates; (9) Top 100 Trial Lawyer by the National Trial Lawyers; (10) Premier Ohio trial attorney by the National Academy of Jurisprudence; (11) One of the hundred top Ohio DUI attorneys by NAFDD; (12) One of the ten top Ohio DUI attorneys by bestDWIattorneys.net; and (13) Top Dayton DUI attorney by bestDWIattorneys.net.
There are well over a million laws in the United States. Jeremiah is a top Ohio DUI attorney who devotes his practice to just one. Because of his unique experience and concentrated focus, Jeremiah knows the Ohio DUI/OVI laws better than most attorneys in the state. He is extremely passionate about Ohio DUI defense and he gets results, however, he only accepts a limited number of cases each year.  If you have a DUI case anywhere in the state of Ohio and want a top Ohio DUI attorney to represent you, call Jeremiah Denslow at 1-844-DUI-DUDE.