Article By OhioDUIDude | November 1, 2016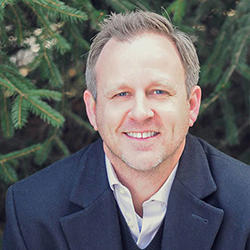 As most Ohio drivers know, every four years we're required to renew our driver license with the Ohio Bureau of Motor Vehicles. Well imagine a scenario where you go to your local BMV in an effort to try to renew your license and the clerk tells you there is a warrant block on your license. The clerk further tells you that he is unable to renew your license until you get the warrant block "lifted" or "removed" from your record. I get calls like that occasionally from Ohio drivers who want to know how this could happen and why it happened to them.
I tell them that a warrant block isn't an accident or some type of random selection program run by the BMV. Rather, the Ohio Revised Code, section 4507.091 permits Ohio municipal courts to request a warrant block for any Ohio driver who has a warrant pending in that particular court.  What typically happens is as follows….First, a driver is cited by law enforcement for drinking and driving or another Ohio moving violation. Second, for whatever reason, the Ohio driver fails to pay or appear for the citation and the court issues a warrant for the driver's arrest. The municipal court then notifies the Ohio Bureau of Motor Vehicles of the warrant and also notifies the BMV of the driver's name, address and additional information. At that point in time, the Ohio BMV enters the offender's name into a particular database and is forbidden by law from giving that person a driver license when it comes time to renew.
If the Ohio Bureau of Motor Vehicles follows the law as written, the agency is also required to send the driver written notification on the front end, that is, at the time they are initially notified that a warrant was issued against the Ohio driver.  However, most callers that contact me with questions about this issue insist they never received such notification.
Fortunately, this is a simple issue that most good DUI lawyers can resolve fairly quickly and easily. When a client retains me in these situations, I immediately contact the court to let the court staff know that I'm representing the driver in the underlying DUI case. I then remind the court staff that there is a warrant pending for my client's failure to appear in court and ask them to lift the warrant. Virtually every time I do this, the court withdraws the warrant and notifies the Ohio BMV that the warrant was withdrawn, essentially taking the client's name out of the BMV's database. It's a very quick process and my client can immediately proceed to renew his license with the Ohio BMV. It's that simple. We then proceed to tackle the major challenges in the underlying DUI case.
There are over 1 million laws in the United States. I am a top Ohio DUI/OVI defense lawyer who devotes his entire practice to ONE. Because of my experience and concentrated focus, I know the Ohio DUI/OVI laws better than most attorneys in the state. I am passionate about Ohio DUI/OVI defense and I get results, however, I only accept a limited number of clients. If you're serious about your case and want a top Ohio DUI/OVI lawyer on your team, call me anytime.