Article By Jeremiah Denslow | December 21, 2016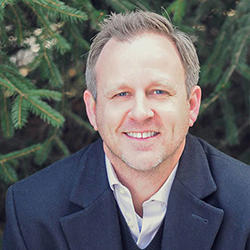 I recently represented a client in a very popular southwest Ohio municipal court. My client was facing a charge of drinking and driving and failure to control. The facts showed that she had fallen asleep at the wheel and was still passed out when law enforcement found her in her automobile. The officers quickly took my client into custody, towed her car and processed her for a DUI charge.
When I initially spoke to the client in the next few days, she was worried about the impact that a DUI conviction would have on her future. She has a nursing license with the Ohio Board of Nursing and a conviction could mean dire consequences. In addition, she currently works in the medical profession and an Ohio DUI conviction could have harmful repercussions on future employment prospects.
Fortunately, after a handful of appearances in court, we were able to work out a deal with the prosecuting attorney to dismiss/reduce the DUI charge in exchange for a plea to Physical Control, a non-moving violation that doesn't carry a mandatory license suspension.  In the end, the client learned a very valuable lesson and was extremely happy with the result. For me, it was personally rewarding to be able to help another client through a difficult situation.
Every Ohio case is different so it's imperative to understand that past results are not a guarantee of future success. However, many DUI investigations include at least a few mistakes made by law enforcement that can lead to a dismissal or reduction of an Ohio DUI charge. A good Ohio DUI lawyer can identify the mistakes. A better Ohio DUI lawyer can use those mistakes to develop a solid pre-trial and trial strategy. So what can the best do? The best Ohio DUI lawyers can turn that strategy into a DUI dismissal or reduction of the DUI case. If you want an Ohio DUI lawyer who focuses his practice on Ohio DUI defense, consider calling me for a free consultation. 844-DUI-DUDE.