Article By Jeremiah Denslow | October 4, 2016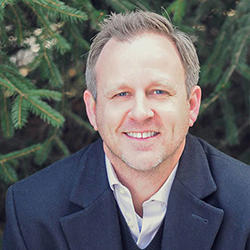 I have a client who recently asked me why the police charged him with two separate counts of Ohio DUI for one drinking and driving incident. After all, he reasoned, the police only caught me drinking and driving once, so why should there be two DUI charges listed on the citation?
I told him that it's not uncommon for Ohio law enforcement to charge suspected DUI drivers that way—with two separate charges for a single incident. This type of "double charging" most frequently happens when a suspected DUI driver fails a breath, blood or urine test. In these cases, the police typically charge the driver with a "per se" violation for having a prohibited level of alcohol in their system as well as an (A)(1)(a) violation for being under the influence. This method of "double charging" is permitted by Ohio Revised Code 2941.25(A) which provides: Where the same conduct by defendant can be construed to constitute two or more allied offenses of similar import, the indictment (or citation) may contain counts for all such offenses, but the defendant may be convicted of only one.
So does that mean a DUI defendant can be punished twice for the single DUI incident? The simple answer is no. If you read the above-referenced section closely, it indicates that while a DUI defendant can be charged with multiple violations of the DUI statute for a single incident, he can only be convicted of one. Therefore, in a situation where a DUI defendant loses at trial and is convicted of both DUI charges, the prosecutor must elect which DUI charge will be entered against the driver as the conviction. He will then be sentenced for the sole count on which he was convicted.
That being said, a top Ohio DUI defense lawyer can often prevent ANY DUI conviction from occurring, let alone two of them. How do we do that? By paying very close attention to the details in each and every case. No Ohio DUI arrest is perfect. Most DUI investigations include a number of witnesses, including police officers and the personnel who collect, test and store chemical samples.  A careful review of case law shows very clearly that witnesses are human and they make mistakes. Further, most Ohio DUI investigations include a breath testing device or other testing equipment that is not always maintained according to current Ohio DUI regulations.
There are over 1 million laws in the United States. I am a top Ohio DUI/OVI defense lawyer who devotes his practice to ONE. Because of my experience and concentrated focus, I know the Ohio DUI/OVI laws better than most attorneys in the state. I am passionate about Ohio DUI/OVI defense and I get results, however, I only accept a limited number of clients. If you're serious about your case and want a top Ohio DUI/OVI lawyer on your case, call me anytime.